Tuesday, November 22, 2011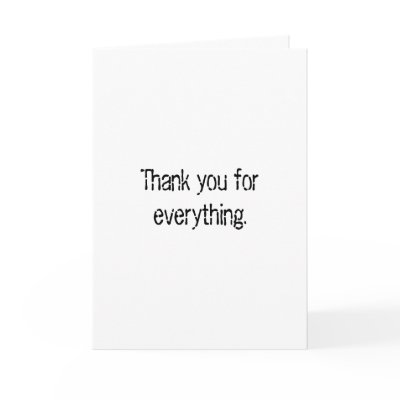 Posted by

Jacob Cherian
at 6:37 AM
No comments:
Links to this post


Being outcast is a terrible feeling. Lepers were considered outcasts at the time of Jesus and during the Old Testament times. Leprosy was a dreaded disease that could not be cured so therefore sufferers were isolated from the rest of society. From the day they were diagnosed, they were to be regarded as "unclean" and excluded permanently from society. They had to live alone outside the city walls, away from family and friends.
Anyone who touched them, even accidentally, was also regarded as temporarily 'unclean', and had to follow a special bathing ritual. Then they had to wait till after sunset, before they could come back inside the city. Since this included a "guilt offering", leprosy was somehow regarded as a "spiritual problem", resulting from sin. The "cleansing ritual" was the one that included a "guilt offering", which implies - repentance should accompany an offering. Those days, it was the priest who decided whether to allow a certain person back into the society or not.
With this background, let's look at the story of Jesus cleansing 10 lepers.
---------------------Luke 17: 11-19--------------------------
Now on his way to Jerusalem, Jesus traveled along the border between Samaria and Galilee.
As he was going into a village, ten men who had leprosy met him. They stood at a distance and called out in a loud voice, "Jesus, Master, have pity on us!"
When he saw them, he said, "Go, show yourselves to the priests." And as they went, they were cleansed.
One of them, when he saw he was healed, came back, praising God in a loud voice. He threw himself at Jesus' feet and thanked him - and he was a Samaritan.
Jesus asked, "Were not all ten cleansed? Where are the other nine? Has no one returned to give praise to God except this foreigner?"
Then he said to him, "Rise and go; your faith has made you well."
----------------------------
Those nine lepers who were cleansed were extremely busy that they could not contain the joy and excitement of being admitted into the society. There was this one person who took time to say, "Thank you Lord." We should infer from the above passage is that even God loves to hear thanks. Forgetting to thank someone is one of the terrible oversights we always make in our lives.
This thanksgiving, let us thank God for the clean air we breathe, the pure water we drink, the healthy food we eat, and those numerous gifts and blessings He has bestowed upon us. It is an endless list - but still, let us make an effort to (a) find time for Him, and (b) Thank Him for all our gifts and blessings.
Let us find time to thank our friends and loved ones, for the love and joy they have shared with us, and for the support they have provided us during difficult times.
Further, let us also take time to thank anyone who has helped us in anyway along our journey of life.
Thank you readers.
Happy Thanksgiving!!
.
Posted by

Jacob Cherian
at 6:09 AM
No comments:
Links to this post


Monday, November 21, 2011
This past weekend, my son and I, we went to the shopping mall. It was one of it's first kind - just the two of us, shopping for his wardrobe. I took him to every store he wanted to visit by having all my time for him and spend as much time he wanted at every store. Further, I allowed him to grab anything in any quantity at the food court.

Even though we stay under the same roof, it was one of those journeys where we had the chance to get to know each other (better). We got to communicate and understand each other. Kids this age do not open up and do the actual talking, unless they feel bit comfortable with the other person - especially with their parents. After the communication, I felt like, "I should take care of him better than how I do today."

Couple other thoughts went through my mind, while watching him and listen to him talk.

Firstly, other than myself or my wife, who else will take him to those stores he wishes to visit, spend time with him talking, let him browse those things he likes to touch and feel - I looked at his face and wondered. Unfortunately my son is neither privileged with that sort of luck nor has the blessing to go out with his uncles or aunties - mainly because he lives with us in this part of the world. This restriction, which we are aware of, puts additional necessity on me and my wife to take care of him to the best of our abilities - which we enjoy doing!

Secondly, My son, if he gets into a wrong company or a wrong situation, the emotion I will have is not that of anger. I will be instead disappointed, sad and heart broken. I will constantly be worried about him (day and night) and be concerned about his daily affairs. If he tries to justify the "goodness" of that company or situation to me, I will most likely keep quiet - just so that I do not get into an argument with someone whom I care the most. The more I care, the best I try to avoid a confrontation and stay quiet. During the entire time, I will be praying, 'Dear Holy Spirit, open the eyes of your child and provide the wisdom to pick between what's good and what's not.' If, I talk during that time, my tone may appear to be more that of anger and not show compassion. It is because he just doesn't get it and I have failed to see his viewpoint(s). Again, my emotion is neither anger and is certainly not aimed towards him - instead towards that wrong company which mesmerized him in pulling him in. All because I love and care dearly.

We were being just like two good friends and had a gala time laughing with each other and fooling around!! We took some pictures while at the mall - see below. In the end, I heard him say, "Dada, please don't spend so much on me. I don't want any more items. Please don't buy me whatever I touch - let's just go home now."

I was asking myself, "If I, as an earthly dad, am willing to get my son so many items with an open heart without looking at the price, how much will my Heavenly Father get me those things that I ask for? If I am willing to spend so much time with my son and enjoy taking to my son, how much would my Heavenly Father enjoy when I communicate with Him during prayers?" That's the moment when I experienced the joy (sort of) my Heavenly Father experiences when I ask Him and communicate with Him.

Yes - my Heavenly Father listens to each any every plea I make to Him. Until this day, my Heavenly Father has granted every single 'sensible wish' I have made - according to His clock, and I am so grateful and thankful to Him!

Yes - I need to talk to Him more often and listen more than I usually talk.











Posted by

Jacob Cherian
at 4:17 PM
No comments:
Links to this post


Class - I had a quick glance at the answer sheets you turned in, from our mid term test yesterday. I am quite impressed at the knowledge you guys have acquired over the past few months. You guys seems to have learned few things!!

Yes, I told you not to study anything for the test - mainly because I did not want you to cram for the test and later forget those fundamentals. To me, Sunday school learning should be fun and the things you learn at Sunday school should be itched in your minds for ever - that's why I take the extra effort of studying the material and presenting it to you in layman's terms. If my students have learned those things and will remember them in the years to come, I have accomplished my goal.

I am favoring more towards giving you guys grades while evaluating our class - >90 A's, >80 but <90 B's, and so forth. I do not believe in the ranking system solely based on test grades - a student could do well on a particular test just by the ability to memorize. We will talk about this in our next class.

Wish you guys a Happy Thanksgiving. I shall write about Thanksgiving few days from now.

Note:
(a) I won't be at the church or Sunday school next Sunday, since we have several guests at home. Alan will lead the 'sandwich for hungry' effort. I will certainly participate to the extend I can.

(b) We will not be doing a class program for the Christmas program. Most of you are already participating in the youth program. I know little bit about Christmas programs - let me know if you need any input from my end.




Posted by

Jacob Cherian
at 10:53 AM
No comments:
Links to this post